Binary Candy–Binary Tiles
Making the Binary Tiles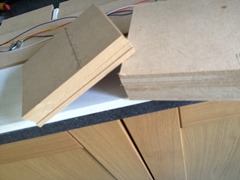 **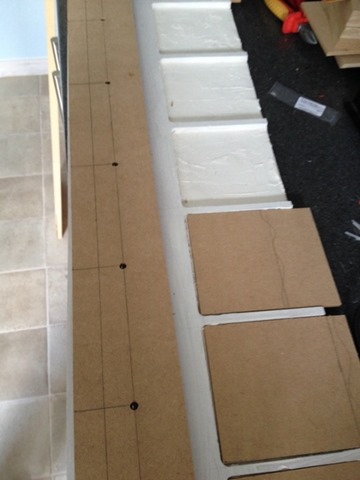 **Creating the tiles! Using circular saw and lots of careful measuring I have some rectangular tiles.
They are designed to show what the number is (one or zero) above the reader a little, be shaped to ensure they are inserted in the correct way around. They are also of a size that they are fairly big for other visitors standing behind the person participating in the task to be able to enjoy the fun with them (keep it as inclusive as possible). It is always important to thing about both the people who are interacting with your maker project and the other nine or so standing watching!
I've made a few extra tiles in case of accidents or losses.
In the photo above you can also make out the reflective sensors peeking through the holes in the detector board.
Now for primer on the MDF tiles…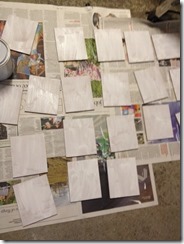 White tiles get spray painted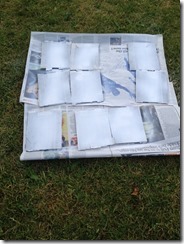 Number digits
I used paper template cut out and spray paint, inverse to the background colour to make ones and zeros. I was up at midnight spray painting on neighbourhood pavement away from houses, must have had neighbours talking!
I struggled with this one, I was trying to make the numbers almost look like graffiti in style, just causally sprayed on. Problem was the engineer bit of me wanted to pefectly centre and mask off each one and touch up any imperfections and do a couple of coats each to get a pristine number.
This is supposed to be inside-out maker style project I kept telling myself. I managed to just leave them looking "casual".
I am struggling with the style of this project!
Using UPVA glue as varnish - trick I got from my Son. Mind you, now  the house smells like a infants school!
The glue you see above will dry to be transparent and will hopefully stop the paint numbers from wearing or getting scratches or chips.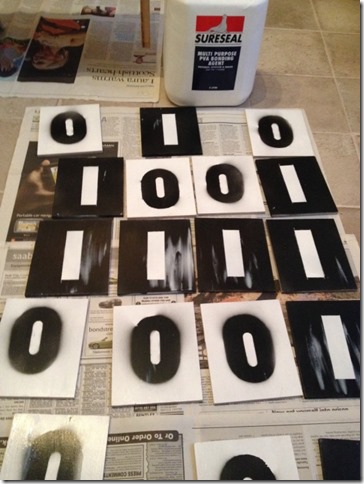 The finished numbers ready for action 9 of each should be plenty!