Reader stand
After a bit of experimentation and debate with myself, I've decided on an almost vertical arrangement for the reader. This allows the numbers to be reached and slotted in easily even by 3 year olds, something I'm keen on achieving.
Using the mitre circular saw I've created the wedges and blocks, they will be held in with wood glue, its totally adequate for a job like this and avoids unsightly screws.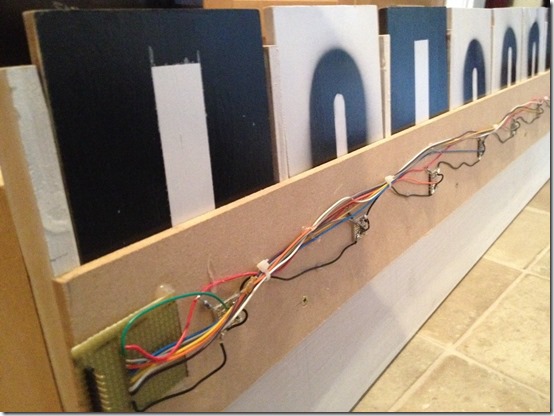 It stands up!
So now the glue is dry I've used the multimeter to determine the best level for the lowest possible position for the reader. I made the reader slightly wide to stop ambient light getting down into where it reads, but this means I do need to position it as low as I can to give a good position for slotting the numbers in and also seeing what they are.
It looks great and I've very happy with the angle I chose to go for!