We looked on eBay for fur for the creature. We then toured local fabric and craft shops. Then we found this long orange fur. It really struck us this would catch peoples attention as they walked by. So we bought it.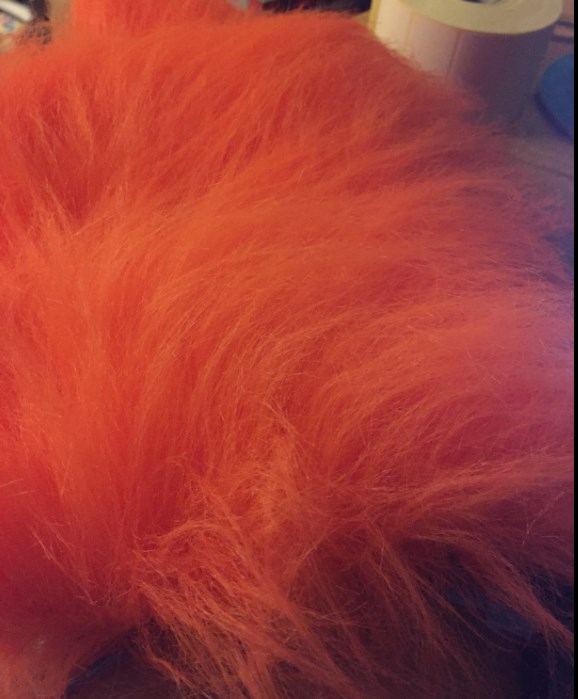 Our creation all of a sudden is looking nearly finished.
It needs some foam to shape it and make it more rounded so some large car sponges should do that for the top and sides.